No singer, just an announcer.
There's no music on the talk show, but yes also we are a band that plays alternative music, and makes videos, and it's a good time.
Fridays, 6-7pm Pacific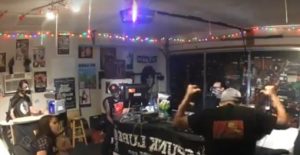 just go to RadioVegas.Rocks
or catch us on the Facebook Live stream here.
new! now you can Spin the wheel with us at home!