Buy an Album:

  (buy on iTunes) :: (buy on Amazon) :: (listen on Spotify) :: (do Google Play)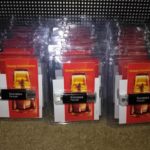 ---
Double-sided USB flash drives with Android OTG compatibility and hours of bonus material, available July 5th
PRE-ORDER HERE
---
Choose Your Color-Combo
Our Lowest Price on Shirts, Hoodies, Hats & Totes
---
We make absolutely no profit on this USB drive, it's that important. Not only that, once you buy it, you can then put all of our music on it for free. It's like free refills if you buy the cup. Except if you dispense our music from this site into other cups, it's also cool, we're not looking. (for hot lixx to fill this baby up with, see soundcloud & jambs)
---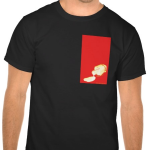 OTHER SHIRT STYLES AVAILABLE TOO
The iconic Nailspill logo, a symbol of the consequences of lovemaking. The slenderizing effect of a vertical stripe mixed with the might of a monolith. Standing proudly in exotic vehicle red, the mathematical rectangle of authority is emblazoned over the heart, to the left as a symbol of creativity and eclectic thought. This is the symbol of authority over novelty. This is a garment of unquestioned leadership and casual unforgettability. Only 5% of the price goes to us, it's that amazing. (Text in lower right: "Greasy Conversation Parts 1-3") GET IT HERE
---
4 GC KenCar Stickers – $1
4 High-Quality Vinyl Stickers (3.5 x 2″) for $1

President John F. Kennedy's infamous parade limo is being ridden by a gun-wielding plastic cowboy with much pomp and gusto.
PLUS: at least 2 free bonus stickers from other local bands and organizations
as seen in the music video